By default, OpenVPN users would not be able to access the remote subnets because their traffic originates from the 192.168.179.0/28 subnet. We need to masquerade, so it looks like they come from the 10.0.0.0/24 subnet. We can add a NAT rule for that.
When creating the "Auto VPN" I noticed that for one, there was only an option to "daisy chain" the sites, instead of a hub/spoke/mesh hybrid that I would usually deploy based on traffic logic. I decided to try it out as with this certain client there was a version of the "chain" that would work.
: I removed the Auto VPN connections and started setting up the Manual IPsec, tedious yes, but whatever it takes… I tinkered around for a long time, but in the end found that the default settings for the connection do not work either and were producing very similar results. What did work however was:
We've rolled out Ubiquiti's UniFi hardware for many customers, it's a great alternative to Cisco Meraki given their high price point and required licensing, for small businesses. We host dashboards at Linode and AWS for central management, and are able to create secondary admins for sites where required.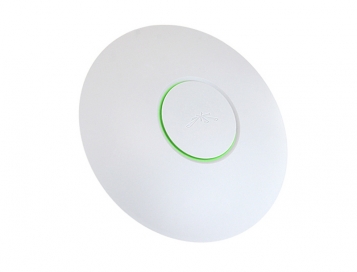 Now, define the site-to-site connection. First we set-up authentication. We set-up our public IP address as ID, otherwise the connection would be initiated with our address, which is still internal.
A classic IPSec tunnel is a weird beast. It does not use a dedicated interface like OpenVPN with its own NAT rules. Instead your WAN port is used for external traffic. You have probably set-up your WAN port to masquerade external traffic:
Before you get started, make sure to write down the name and password of each Wi-Fi network currently configured on your router. You might have just one; I've seen houses that had five. You'll want to note these so you can recreate them verbatim after the factory reset.
In some ways this is the easier step, as it can often be done within the confines of your router's dashboard. Firmware is just the core software that operates the router, and updating it usually involves little more than a download and a few automated router restarts.
To connect business networks to each other a site-to-site IPSec is often employed. An IPSec connection is widely supported by corporate routing appliances like Cisco ASA, Sonicwall, Kerio and others. It happens Ubiquiti Edgerouters also support IPSec. In our case we needed to implement a site-to-site IPSec connection, with our Ubiquiti being inside a NAT network. This guide will show you how you can implement an IPSec site-to-site connection with your Edgerouter being NATted.
Check out the winter 2018 issue of CNET Magazine to find out why Stranger Thing's David Harbour danced with penguins, and discover the mining town in the Australian Outback where everyone lives underground. You can also retrace a famous fossil hunt in Mongolia from behind the wheel of an Infinity SUV, and learn how Reddit helped one reporter tackle her biggest insecurity.
In this guide you have read how you can set-up an IPSec connection from EdgeOS to a Cisco ASA appliance, with the Edgerouter being NATted. I had spent quite a lot of time setting this up, due to missing examples online so I hope this is useful to someone!
When it's done, you'll have to venture into the dashboard and recreate your networks. Thankfully, with your firmware upgraded and any trace of VPNFilter eradicated, you be safeguarded from future attacks -- of this particular malware, anyway.
: I could ping any of the servers from any of the servers, and figured it should be working fine. NSLOOKUP returned accurate results and I could ping both with "server" and "server.domain.local" without any issue. I could browse to \\server and see the list of shares. REPADMIN /showreps appeared to be showing that replication was going on between domain controllers.
This happens because the VPN tunnel is lazily initialized. If no traffic is generated to the remote subnets the tunnel is not initialized. Try pinging to a host at the other side from a host in your local LAN or use the following command: